Magnesium is a most critical mineral for optimal health and recovery.
Facilitating the flow of electricity throughout the body (that's actually the definition of an 'electrolyte'), magnesium partners with other minerals to control fluid balance and hydration throughout the body.
It's involved in hundreds of metabolic functions, immunity, gut health, sleep, and brain function. You name it, magnesium plays a role.
Magnesium is incredibly important to our health — yet alarmingly absent from modern foods.
If you're having trouble sleeping, muscular cramps, constipation, brain fog, fatigue, or other symptoms, supplemental magnesium could be a step in the right direction.
You'll need about 300-500mg per day based on your gender and size of your body (males and larger folks need more).
Let's explore various forms of magnesium supplements — and give each one a grade.
1
Magnesium L-Threonate
Magnesium L-Threonate was recently developed by MIT researchers. The inventors claim it is a superior form of magnesium, due to its ability to cross the blood-brain barrier, which can raise brain levels of magnesium.
Research has shown Magnesium L-Threonate to boost memory and brain function.
On paper and in my observations with clients and myself, magnesium L-threonate appears to be the most absorbable form of magnesium available.
Threonate (as an isolated compound) is a metabolite of Vitamin C, with the potential to reduce hair loss — but appears otherwise fairly biologically inactive compared to other chelates.
My clients have found there to be an initial adjustment period as your body becomes familiar with the highly absorbable magnesium. Start slowly with this one, and be ready to drink some water after taking it.
PROs:
Highly absorbable
Uniquely supplies the brain with magnesium
CONs:
Adjustment period for some first-time users
This appears unique to this form of magnesium
RATING: 9.8/10
This is a seriously good supplement.
2
Magnesium Glycinate
Magnesium glycinate is extremely absorbable.
The magnesium is chelated (attached) to glycine (an amino acid) that, itself, has many nutritional and therapeutic qualities. Seeing that glycine is a very important, yet under-supplied amino acid in the diet, this can be a good source of glycine. Glycine is the building block of proteins in the body.
The only drawback to magnesium glycinate is that supplemental glycine can cause problems in excess. If you find yourself in this situation, you'll likely need to take another form of magnesium. Another problem with this supplement: If you feel worse, you won't know if it's the magnesium or the glycine — at least not without doing some more thinking about your recent glycine supplementation.
RULE OF THUMB: If you supplement glycine elsewhere, skip the magnesium glycinate.
PROs:
High absorbability.

Glycine can be energizing (or calming), and improve protein synthesis.
CONs:
People who already supplement glycine (or collagen) may not need even more glycine.
RATING: 9.4/10
This is certainly a fantastic supplement, and I highly recommend it. The combination of magnesium and glycine can be extremely calming (yet energizing) for some people.
3
Magnesium Chloride
Magnesium Chloride is a highly absorbable, effective way to raise magnesium levels.
Chloride is important for detoxification, but if you're low in sodium (many hypothyroid and CFS folks are), taking more chloride could "lower" sodium further.
I have had good results with this product in the past. The magnesium felt extremely absorbable and gave me a boost in energy and cognitive function many times that I took it.
However, I stopped taking this product after only two bottles due to the price and the fact that my body seemed to not "want" it as much by the end of the second bottle.
A report released in late January 2020 by Consumer Labs found high levels of lead and less magnesium per serving than is claimed on the bottle.
Therefore, this product can no longer be recommended. ReMag even offers a certificate of analysis showing very low levels of heavy metals. This would seem to contradict or ignore the high levels of lead found by Consumer Labs.
This goes to show that marketing almost always has one goal: to get you to buy. In this age of information overload, almost all knowledge comes in the form of marketing.
Stay savvy out there.
PROs:
High absorbability
Seems effective at raising magnesium levels
CONs:
Presence of lead contamination
Less magnesium than reported on bottle
Expensive
Awful taste (powder, flakes, and liquid) that is difficult to mask
RATING: 0/10
I have tried Heiltropfen and it seems okay, but it's hard to trust products that have misspellings in the title — regardless of its German-to-English translation. If it is — in fact — a clean product, it's a very, very cost-effective solution. The powder/flakes can make it difficult to measure dosages.
4
Magnesium Taurate
Magnesium taurate is also well-absorbed, and boasts the benefits of taurine.
Taurine is a powerful "amino acid" (although it isn't used to make proteins, instead it is used directly in high-level biological functions like bile production, osmoregulation, muscle repair, and the cardiovascular and nervous systems.
Don't take magnesium taurate if you also supplement taurine, or if you are sensitive to sulfur/sulfites.
PROs:
Well absorbed
Includes the benefits of taurine
CONs:
Taurine may improve or harm sleep
People who already supplement taurine may not need even more taurine (excess taurine can drive down glycine levels and raise sulfur levels)
RATING: 7/10
5
Magnesium Malate
Magnesium Malate is highly absorbable and is bound to malic acid — a chemical long thought to improve symptoms for folks with chronic fatigue.
I suspect energy improvement from malic acid may be short-lived "pyrite" for many people — while malic acid is an ingredient in the Krebs cycle, supplementing individual Krebs cycle ingredients is a good way to throw the Krebs cycle out of balance.
Studies have also shown malic acid to be rather ineffective at treating CFS. No surprise there, throwing single compounds at disease is rarely the answer — magnesium included.
PROs:
Well-absorbed
Malic acid may provide some benefits to metabolism and health

CONs:
There are better Magnesium "chelates" out there for long-term use
RATING: 6.5/10
This is probably just fine in small doses, or for a short duration.
6
Magnesium Citrate
Magnesium Citrate used to be the gold standard — a breakthrough product due to its superior absorbability. It was more expensive and produced better results than other forms of magnesium.
Now? It's cheaper and becoming outclassed. A handful of products have eclipsed it and magnesium citrate is on the back-burner — mostly due to its citric acid content (which can be a minor gut irritant, lower blood ceruloplasmin, and is made from various mold species).
I now greatly prefer Magnesium Threonate (or Magnesium Glycinate) over Magnesium Citrate.
PROs:
Pretty absorbable
Affordable
CONs:
Citric acid may be problematic for some
No longer the best-performing form of magnesium
RATING: 6/10
If you're going to take Magnesium Citrate, Pure Encapsulation's version is about as pure as it gets.
7
Magnesium Spray
Magnesium Sprays are usually magnesium chloride, used topically instead of internally.
I'm not anti-topical magnesium, but if your body needs magnesium, so do your gut tissues. Magnesium can be incredible for the restoration of the gut. And if taking magnesium irritates your gut, it's a definitely sign that you have gut health problems that you need to be aware of, and take steps to correct.
Absorption is another factor, here. The skin, while permeable, will always absorb a smaller amount than taking internally.
PROs:
Magnesium levels can rise while avoiding the GI system — and potential GI distress.
Convenient? — Just rub on the skin and go.

CONs:
Potentially low absorbability vs internal.
Often uncomfortable/burning sensations on skin.
Less likely to increase magnesium levels over time.
RATING: 4/10
8
Magnesium Oxide
While other forms of magnesium boast 25-40% absorbability rates, Magnesium Oxide embarrasses itself by being only 3% absorbable. Such low absorption suggests that magnesium oxide's only legitimate reason to exist (at least as a nutritional supplement) is as a laxative. And let me tell you, it's extremely effective for that purpose.
PROs:
Effective as a laxative
Cheap as dirt
CONs:
Bottom-dwelling absorbability

RATING: 1/10
If you really want magnesium oxide, here's one by Vitamin Shoppe. It can be helpful in times of serious constipation, however, don't depend on it alone. Fix your gut with a full-spectrum approach.
Read more.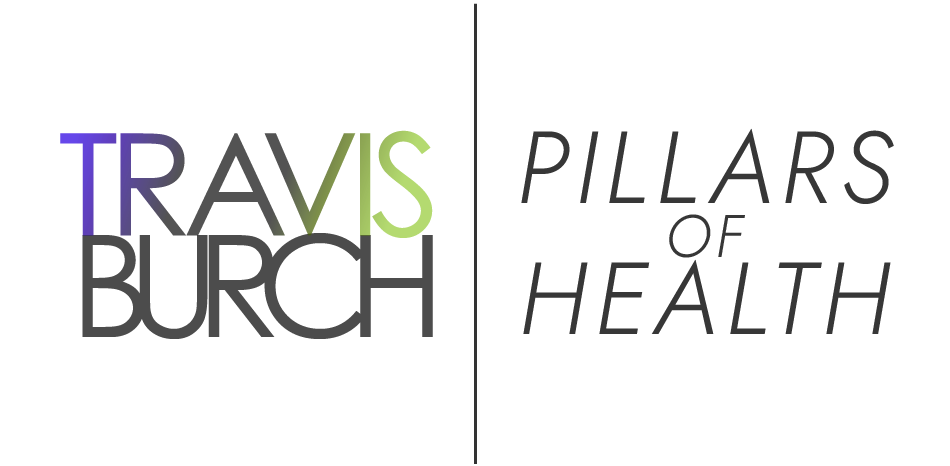 (click to

return

to home page)
Statements regarding dietary supplements have not been evaluated by the FDA and are not intended to diagnose, treat, cure, or prevent any disease or health condition