Minerals keep you hydrated, energized, immune, and calm.
Table of Contents
The Minerals Chart
(Click to navigate)
Minerals are grouped together with their partner and co-factors.
1st Tier
The most important minerals in terms of quantity. These are the most likely to require daily supplementation.
2nd Tier
Needed in much smaller doses, which makes them easier to overdo.
3rd Tier
Only small supplementation needed, if any — unless you know you're deficient.
Why Minerals are Incredible
Chronic inflammation interferes with nutrient uptake, storage, and balance.
1st Tier
The most important minerals — by quantity needed.
These four minerals are your main electrolytes.
Sodium
Great Sources

Table salt
sea salt
salty foods

Sodium's Partner

Potassium

Other Co-factors:

Calcium
Magnesium
All minerals
Vitamin C
B-vitamins

To Raise
SODIUM levelS

to LOWER
SODIUM levels

When?

Anytime

In hypothyroidism, sodium may be needed round-the-clock, and especially with meals or evenings to help encourage sleep.

More Thoughts

about Sodium

Salt Products

Don't overthink your sodium sources. Real Salt is perhaps the best product out there. Some say a pink color is a bad thing, that's bad information.

Iodized Salt

One thing to really consider is whether your salt has iodine.

Iodine is absolutely essential! And it's okay to use iodized salt. But if you're trying to figure out what your body needs, the iodine in your salt could affect how your body responds. If you respond well — or poorly — to salt, you won't know whether it's the sodium or the iodine. It's also possible to overdo iodine if you are hypothyroid and require large amounts of sodium. It's usually simpler and cleaner to use non-iodized sea salt.

That said, if you only use non-iodized salt, it becomes easier to become deficient in iodine. Don't forget this important point!

Low Sodium Levels

Low sodium is called hyponatremia.

People with hyponatremia need to increase daily sodium intake.

Symptoms of hyponatremia include:

nausea
headache
confusion & brain fog
fatigue
chills
insomnia
hypothyroid symptoms

Folks with hypothyroidism, chronic fatigue, and compromised liver and kidney health are more prone to hyponatremia.

How To Raise Low Sodium Levels

First, try limit fluid intake, just a little bit.

This goes counter to common health advice to drink more water, but it's universally accepted advice in the medical literature. More fluids only dilutes sodium further.

You shouldn't be limiting fluids indefinitely, though. Hydration is essential. Hopefully you can reach a point where you can tolerate healthy water intake, again — by improving your overall health.

Then, increase your sodium intake.

Try doubling the RDA (1 tsp) and see how it goes. You may need even more. If so, double it again. And so on.

Third, explore limiting potassium.

Potassium will directly lower your sodium levels. If sodium levels are low enough, it may be wise to reduce potassium intake for a while. As you recover, you may increase potassium intake again.

Understand that many other minerals and nutrients can lower sodium, including:

Calcium
Magnesium
Vitamin C
Molybdenum

Stress can also lower sodium during hyponatremia.

In Hypothyroidism, It Seems Like Anything Will Lower Sodium

When the body is struggling to hydrate itself, it seems like anything — good things and bad things — will dehydrate it further. For those low in sodium (hypothyroid folks, largely), almost everything you take (and do) to improve your health can lower your sodium levels.

Any nutrient supplement (minerals, B-vitamins, fat-solubles)
Herbal supplements
Exercising
Sweating
Many foods, including dairy
Light therapy
Boosting metabolism
Clean, outdoor air
Fiber

All of these can cause sodium levels to plummet. Therefore, keep returning to Sodium — Potassium balance. If your sodium is low, make sure you're taking steps to raise it.

How To Increase Sodium Intake

#1 — Salt Your Food

The best way to increase sodium intake is to salt your food to taste — with no restrictions. Some need to salt a little beyond taste.

Glucose improves sodium absorption, so eating food will improve sodium intake. The sodium may also improve the digestion of your food (if you're low in sodium), due to its effects on fluid balance and anti-microbial properties against pathogens in the gut.

#2 — Salt Pills / Salting Water

Salt pills are okay, especially with food.

Salting your drinking water is also okay, but I find it inferior to this better method:

Putting salt directly on tongue, then chasing with swig of water
Putting salt in 1-2 oz of water

The reason this is superior to salting your drinking water is because, over time, you will lose touch with how much salt should be in your water. When you take salt with much less water, you will be more likely to notice how that salt affected you.

After you've taken salt this way, you can drink water perhaps 5-10 minutes later.

The typical hypothyroid person loses salt rapidly in the urine (and probably in the sweat, too…) and retains water, diluting the urine less than normal.

Ray Peat, PhD
Potassium
A primary electrolyte in the body — necessary for hydration of all cells. Essential for nerve and muscle relaxation.


Great Sources:

Fruits
vegetables
coconut water
milk

Potassium's Partner

Sodium

Other Co-factors:

Calcium
Magnesium
All minerals

To Raise
Potassium levelS

to LOWER
Potassium levels

When?

Anytime

Observations I've noticed About potassium supplements:

Potassium pills might be more effective at raising potassium levels than food.
A smaller dose from pills is equal to perhaps double from food.
Pills provide a much cleaner "test" of potassium's effect than food.
Potassium in both food and supplements can lower blood sugar tremendously — it behaves much like insulin. I've noticed this in both diabetics (where it helped their blood sugar), and hypoglycemics (where it was dangerous).
Potassium can deplete sodium levels tremendously.

Dosage examples:

Low dose: 1 pill/day
Moderate dose: 2 pills/day
High dose: 3 pills/day (with meals)
Max dose: 5-6 pills/day (***I have needed more than this, but I cannot know whether any dose is safe for you)

More Thoughts

about Potassium

Most people not struggling with hypothyroidism and/or chronic fatiuge, likely will benefit from increased potassium. If this is you, you'll likely feel better, too.

Foods for Potassium

Fruit and vegetables (and coconut water) are high in potassium.

Four-to-six servings of fruit and vegetables per day is a great way to get your daily needs of potassium.

In fact, potassium — along with the fiber in vegetables — are perhaps the primary benefit of foods commonly considered healthy.

Supplements for Potassium

Potassium pills are cheap and absorbable. They are also convenient and effective. They may not be necessary for healthy people — who just need to eat healthy plant foods for daily potassium — but it's still a good idea to have some on hand, either to increase potassium intake, or to help alleviate a cramp.

Potassium pills are so well-absorbed, they are kind of a no-brainer to have on hand for virtually everyone.

My favorite benefit from potassium pills — or powder — is that they allow for direct observation of how I feel after taking them. Potassium-rich foods may help, but it's possible to react well (or poorly) to something else, or other nutrients, in foods. This would blur one's perception of potassium's effect.
AS PARTNERS:
Sodium & Potassium
The two most important minerals, by quantity.
RDA:

2.3 g

RDA:

2.3 g*

(unoffocial)

Healthy Ratio

1 : 1

A 1:4 ratio is more likely for the typical, healthy person.

or

1 : 4

A 1:4 ratio is more likely for the typical, healthy person.

Every person is different.
You may need more or less than others, and what you need now could shift over time. That's normal as you get healthier.

My Experience

When I, personally, had hyponatremia (related to hypothyroidism), I needed to avoid potassium religiously.

After I recovered, it switched. I needed to limit sodium, while supplementing lots of extra potassium. My body re-balanced back out.

The Most Important Electrolytes

Remember that all other minerals can deplete these two minerals.

Therefore, whatever we're doing concerning other minerals, it's always good to circle back to these two.

Check in: Do you need sodium? How do you respond to potassium?

A simple sea salt test, or 1-2 potassium pills is all it takes to see if you notice any improvement — or worsening — from these top-level minerals.

Separate tests for each mineral by at least an hour, to increase your ability to notice any changes.

Sodium & Potassium Needs Vary

Most People

Need lots of potassium (2.3-5g/day).
Often need to limit sodium (2.3g/day maximum).

Hypothyroid & Chronic Health Issues

Many struggling with chronic fatigue or hypothyroidism will need lots of sodium (2-3tsp/day added).
May need to limit potassium.

The Partner Effect

Sodium intake lowers potassium levels.

Potassium intake lowers sodium levels.
Calcium
A silvery-white, soft metal.

A primary electrolyte in the body, necessary for hydration of all cells, metabolism, hormones, and bone health. Required for nerve stimulation and muscle contraction.

Calcium's Partner

Magnesium

Other Co-factors:

Sodium
Potassium
All minerals
Vitamin D
Vitamin K
Vitamin C
Boron

To Raise
Calcium levelS

to LOWER
Calcium levels

When?

Anytime of day — Between meals

Calcium supplements…

Might interfere with digestive acids — due to their alkalinity.
Interfere with iron absorption. (This becomes desirable in hemachromatosis, where calcium & magnesium supplements can help block iron absorption).
Are best taken on an empty stomach and in low doses — though they can be taken with food, if tolerable.

More Thoughts

about Calcium

Foods

Popular messages indicate calcium is readily available in the diet. That isn't necessarily helpful advice, though.

Dairy — (cheese, yogurt, milk, etc)
Some greens — (cooked for better assimilation)
Other sources — (nuts, fish, greens, etc) may only provide 6-10% DV per serving. Not much.

If you tolerate dairy, you should probably consume it for the calcium.

Supplements

If you find that dairy is intolerable, supplemental calcium will be required.

Roughly 1000 mg per day is a good middle ground — not too high, not too low.
(free) Articles
Explore each page for free.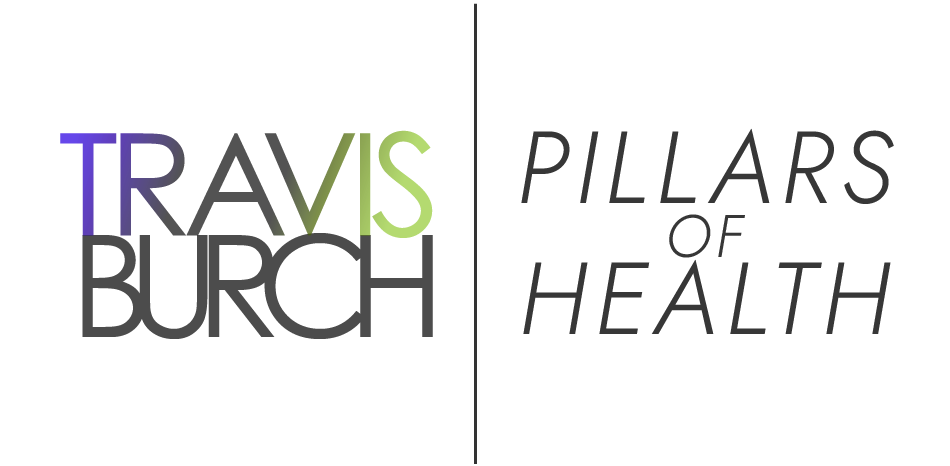 (click to

return

to home page)