Here's what I'm currently doing to improve my health.
As of: 7-28-19
(check back for updates)
Current Areas of Emphasis
What really seems to be working.
I'm always trying new things — each and every week. Sometimes I find things that definitely help.
Gut health needs constant attention, even when healthy — to protect the progress I'm making.
If you're struggling with chronic illness, gut health likely needs to be a major focus for your recovery.
Therapeutic light keeps my thyroid humming, weakens pathogens, and syncs my circadian rhythm.
Heat Lamp
2-4 lamps
Background light (2-5 hours/day)
Sunlight
2 hours/day (1 hour morning, 1 hour afternoon… or so)
(Obviously only available on drier days. I still get outside in cloudy weather for sunlight.)
Sauna
1-2x/week
15 minutes/session
My circadian rhythm is impacted by elements that I can control.
Blue Light
Blue light-reducing glasses.
F.lux on screens.
Adjust TV monitor for warmer color temperature.
Heal The Gut
Pre's
Pro's
Killers
(see above)
Bedroom
Dark, dark, dark
EMF — turn off wifi. No cell phone in bedroom, or on airplane mode. Turn power off to bedroom at night.
Fresh Air
Clean
Temperature
Firm mattress
Morning Sunlight
10-15 minutes/day
Sunlight or heat lamps.
The food I eat is balanced: carbs and protein and fats — and digestible.
I am now eating food with virtually zero food restrictions.
I do avoid artificial sweeteners and flavors.
I eat mostly whole foods, although I don't restrict added sugar. I do eat refined grains — in fact, starch is essential for me to feel my best, sleep well, and stay regular.
Macro Ratio
Roughly a 2:1:1 ratio (by calories).
I eat intuitively (I don't measure calories or macros anymore, although I did for some time). I generally get a feel for where "2:1:1" probably is. If I want a little more protein, or carbs, or fat… I'll add more. After years of paying attention to this, I can figure out what I want/need.
I think about what my gut will need to digest well… not just what my taste buds want.
I have been able to restore my thyroid without the use of thyroid hormones.
Eat early.
Moderate-to-high calories.
2:1 Carb to protein ratio.
Lots of light.
Protect sleep.
Clean environment (especially mold/EMF).
I've gotten myself into endless conundrums with nonsensical, extreme nutritional supplementation.
Therefore, it's become a core concept for me to never find myself lost and confused about nutrients, ever again.
Fat Solubles
1-2x/week. I seem to need more Vitamin A than the other Fat Solubles. Therefore, I take this more frequently (daily).
Vitamin A — 1x/day (at night)
Vitamin D — from sunlight, daily.
Vitamin E — 1x/week
Vitamin K — 2x/week
B-Vitamins
The Naturelo multivitamin is an excellent source of balanced B-vitamins.
B1 — 1x/week (allithiamine)
B2 — 1x/week
B6 — 1x/week
Choline — 1x/week
I don't seem to need more B12 than this supplement provides.
Minerals
Sodium — Moderate intake.
Potassium — Lowish intake (what's in the Ultima powder and veggies).
Calcium — Moderate/high intake. Mostly from dairy.
Magnesium — 3-6x/week.
Zinc — I avoid zinc. It makes me feel bad. (UPDATE Fall 2019: When I stopped visiting a moldy environment regularly, zinc tolerance improved, and supplemental zinc gave noticeable energy and calmness).
Copper — 1-2x/day. Chlorophyllin. Has long balanced out my high zinc. Consistently makes me feel great.
Iodine — Not needing much right now.
Selenium — About once per week.
---
Lithium — 1x/week
Strontium — 2x/month
Molybdenum — 1x/week (to lower high sulfur)
Amino Acids
Glycine — currently not taking/(is present in magnesium glycinate)
Lysine — currently not taking
Proline — in colostrum
Sick buildings completely wrecked my thyroid, my gut, my brain function, and my sleep.
Therefore, this is now a daily thought for me: What can I do to improve my environment?
Awareness
I am always aware of the health of the buildings I am in — especially my own home.
Clean
Keep things clean.
Dust a lot.
Keep the floors dusted and wiped down.
Change sheets a lot.
Shower frequently.
Keep car very clean.
Minimize
Don't own many possession I don't use frequently.
Always looking to throw things away.
Protect
I "de-contaminate" when I return from buildings I suspect/know were "sick buildings." (Or, even borderline "sick buildings").
What might be even more important than the actions I take each day? How I think about my health.
Organizing my thoughts — into important topics — is one of the most important habits I developed as I came back into health.
I stopped viewing everything through a single lens — whether it be the thyroid, the gut, mold, or something else (various diets, perhaps).
Instead, I came to understand these essential topics, each its own standalone pillar of health that matters deeply and universally for all people.
That means I couldn't simply focus on one area — gut health, or light, or the circadian rhythm — and expect to recover.
Of course, there's so much overlap between each area — so envisioning these clearly defined "essential topics" helped me delve into health zones without becoming lost in the weeds, or overwhelmed by dozens of ideas.
These days — and for many years now — I don't worry about doing a million health activities each day. I just think of these essential topics: light, sleep, the gut, food, nutrients, etc.
Often, I keep it super simple: Just make sure I'm doing something for each pillar every day.
I take stock — how I'm doing lately — for each topic. For example: "What's my therapeutic light been like recently?"
Sometimes, I'll focus more on one area than another.
Other times, I'll also take a break from certain areas periodically — to see how doing less affects me.
Viewing these Pillars of Health as "essential topics" also allows me freedom from health-group dogma. I know a given essential topic is important, and I can maintain my focus on it, even as I explore various approaches within that subject — exploring advice from many sources.
This way, I can take or leave advice about, say, the circadian rhythm without changing my appreciation for the topic, itself. I know it's important.
As I work through different approaches, I keep the best ideas — and weed out those that didn't help, or those that made me feel worse.
Over time, the way I view these essential topics has become only about the universally-good ideas discovered along the way.
I improved my health dramatically — from near-complete debillitation, brain fog, fatigue, insomnia, hypothyroidism, and gut dysbiosis — to feeling better than ever.
I know you can too! How you think about your health information is the key to utilizing it, rather than it overwhelming you or trapping you.
Instead, build your own approach — one that resonates with your interests and innate wisdom, and thus will provide you sustainable results.
In your future, there is energy, vitality, and freedom. If I can recover my health, you can too.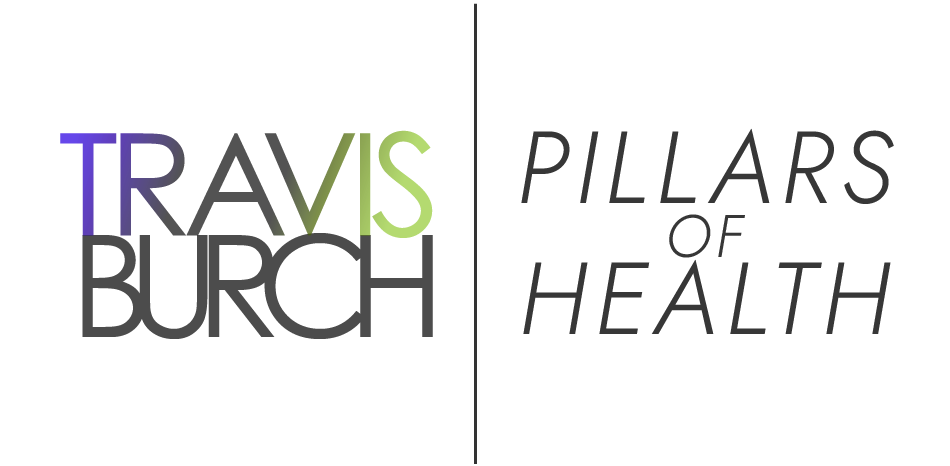 (click to

return

to home page)