Time-restricted eating is heavily promoted in the online health sphere and for good reason: It offers potential benefits that go beyond the diet.
1
What Is A Feeding Window?
When we intentionally eat at specific times and avoid eating the rest of the time, this is called time-restricted eating.
Rule 1
Eat only when the "window" is open.

Example: The window is open from 9 AM to 5 PM.
Rule 2
Fast (don't eat) outside the window.

Example: Stop eating after 5 pm –> until the next morning at 9 am.
There Are Many Variations
There are all sorts of odd methods, (such as "one meal per day" or "36 hour fast/12 hour binge"). The more extreme the approach, the larger the amount of risk.
However, the most popular approach is an 8-hour feeding window. All calories for the day are eaten between 9am and 5pm.
Intermittent fasting is eating within a window of time — and fasting the rest of the day.
---
Intermittent fasting is also known as
"time-restricted eating."
3
What The Science Says
Perhaps surprisingly, the research about intermittent fasting is scant.
There simply aren't many studies performed on the subject of time-restricted eating. Given how much internet attention this approach is enjoying, it's amazing how little science is out there to back it up.
However, there is a 2018 study that demonstrated that time-restricted eating improved the following markers in pre-diabetic men, even though none of them lost weight:
insulin sensitivity
blood pressure
oxidative stress
appetite
The 6-hour feeding window these men followed was 8am to 2pm.
Therefore, the suggested benefits of time-restricted feeding are largely theoretical.
3
Many Options
There are many ways to implement a feeding window. Here are examples of different popular approaches.
5
Who Benefits?
Some folks might benefit from experimenting with time-restricted eating.
Those who could benefit most from intermittent fasting are those struggling with:
6
The Risks
The challenges of intermittent fasting are not often mentioned, but they can be significant.
Chronic Undereating
When restricting feeding to a shortened window, it can become difficult to consume enough calories for an entire day.
Over time, undereating can be a serious offender to health. Chronic caloric malnourishment can directly:
harm thyroid function
weaken immunity
cause nutrient deficiency
interfere with sleep
wreck hormone production
In time-restricted eating, it's imperative that basic caloric requirements be met, long-term. This means it's a must to meet daily caloric requirements — and that can be a challenge with this approach.
Appetite Suppression
A healthy appetite is a marker of healthy metabolism, balanced hormones, and robust gut health.
Unfortunately, the appetite has been shown to be reduced in time-restricted eating.
This is often celebrated as a benefit, but it can be a danger, too.
This phenomenon is common throughout the health world, where there are many undernourished dieters — following all sorts of restrictive dietary plans — who notice a diminished appetite.
A poor appetite can be a real problem for health, and a signal that the body is shutting down and going into "starvation mode."
In response to fewer calories, the metabolism is likely to slow, adapting to the lack of fuel — even while the dieter often joyfully raves about his/her lack of appetite and cravings.
This can certainly be playing with fire, and a major reason I do not recommend most time-restricted diets.
Worse still, it's possible for people to have serious gut health problems that are being indirectly addressed by eating less or fasting — but is undernourishment and a slower metabolism the only answer?
Another problem: In this study, subjects were only followed for 5 weeks — a very short time to fully understand the long-term implications of any dietary practice.
Poor Sleep
Undernourishment can be disastrous for sleep in the long run.
Eating too late in the day is also bad for sleep, and can also slow the metabolism and confuse the circadian rhythm.
On the other hand, eating too early — and closing the feeding window too early in the evening can cause insomnia as well. For many people, even a supper as early as 5pm can cause sleep to suffer. A chronic caloric deficit will only exacerbate this issue.
Added Stress
While some enjoy having simplified daily structure and clear rules to follow, for others strict rules can add unnecessary stress.
Therefore, intermittent fasting may work for some while not working for others.
If you're not motivated by strict rule-following, there may be better ways to improve your insulin sensitivity and induce autophagy.
No Proper Meal Times
Intermittent fasting often results in the disappearance of true meals. Instead, it's common to eat as much as possible while the feeding window is open.
Some folks try to keep a focus on meals — by eating two meals per day. This can be a real challenge for many, though, and it often results in lots of grazing and snacking.
However, grazing and snacking is problematic for the body for several reasons: It's quite bad for gut health and it ignores circadian rhythms that control the digestive, endocrine, and adrenal systems.
For longer feeding windows (such as a 12-hour feeding window), there's certainly no need to "graze all day." It's best to eat designated meals whenever possible.
Undereating Now –> Causes Overfeeding Later
Rebound overeating can be a real problem with intermittent fasting.
In fact, advocates of TRE/IF claim that many benefits are due to lower caloric intake.
Unfortunately, eating less than the body needs is not a long-term strategy.
Chronic undereating will always result in a rebound. Will-power can only withstand the body's needs for so long — and it shouldn't try to because it overutilizes stress hormones.
Days or even weeks of rebound overeating may be required to regain energy lost to dieting. This will be most true for those of us with compromised health — we cannot afford to undereat for very long.
With any diet that fails to supply adequate calories and nutrition, two things are guaranteed to happen:
A diet rebound (where weight lost is quickly regained)
A slowing of the metabolism
Now, all of this can be avoided by simply meeting daily caloric requirements. Again, that's very difficult to do for many people in this diet.
Skipping… Breakfast
It's popular to skip breakfast when following an 8-hour window.
This usually results in a 12-8 feeding time, with meals eaten at lunch & dinner. The result is often lots of afternoon-snacking, too, to make up for inadequate caloric intake, or pushing the window later in the evening.
While the potential problems with skipping breakfast aren't a terrible threat for most average people who only need to control caloric intake, it is still quite far from optimal.
The main issue: Research suggests that eating earlier in the day is better for all sorts of health metrics: weight, circadian rhythm, gut health, inflammation, hormone balance, and more.
8
The Best Option
The best meal timing is time tested. It's even, perhaps, boring.
But it works — in all sorts of situations, goals, and health challenges.
Meal times are all but disappearing in modern society. In fact, only 27% of people eat three square meals per day.
Instead, 3/4 of Americans are eschewing meals and snacking whenever they can find a minute in their day.
What's more? New research is showing the benefits of time-restricted eating can even be found with a large eating window of 16-hours. That's hardly a feeding window at all.
Perhaps intermittent fasting is developing to combat the erosion of our meal times — to prevent us from snacking all day without any structure.
Three Meals Per Day
Our grandparents' generation knew what they were doing — at least when it comes to meal timing.
This generation ate at times that supported every single biological function. They at early. They ate often. They stopped eating pretty early.
Back then, a typical daily meal schedule might look like this:
A traditional "three meals" is essentially a 12-hour feeding window.
Eat Dinner As Early As You Like
The best feature of eating three square meals: Folks without blood sugar instability can nudge dinner earlier to lengthen the overnight fast.
Earlier dinners will create a longer fasting window overnight while sustainably supporting high-energy performance throughout the day.
An earlier dinner means finishing dinner around 6 pm (in most locales).
9
A Solid Approach
Benefits Of "Three Meals" Per Day
Eat Early
Take advantage of the metabolism-boosting effects of a solid, early breakfast.
Eat Often
Support the metabolism by skipping the extremely long fasting periods.
Eat Enough
You aren't trying to squeeze an entire day's food into a small window, just so you don't fall short on calories.
It's Sustainable
This way is likely to serve you well indefinitely. No gimmicks, it just works.
Eating shortly after waking up each morning is best for your metabolism and your circadian rhythm.
Finishing dinner by 7 pm is perfect for sleep.
You'll have plenty of time for digestion to begin before bedtime.
No approach adequately solves as many problems as "three meals a day."
10
Experiment!
The spirit of experimentation is almost always a good thing.
Especially for those who "need something different," feeding windows can be a great way to change things up.
Feeding windows can counter the constant snacking that's dominating modern society.
What's the main risk with diet experimentation?
Some dietary theories teach dangerous theories and bad habits. Some instill fear of entire food groups. Eating disorders among health-seekers are all-to-common in the growing internet health sphere.
Don't keep bad theories and bad habits after the experiment is over. If something isn't truly serving you — and producing results — leave it behind.
Finally, over the long run, don't forget that eating "three meals a day" — at proper times — is potentially the most optimal approach, because it:
Read more:
Articles
Related Articles
If there were a battle hymn of the mold sufferer, it would be titled: "Why Does Nobody Believe Me?"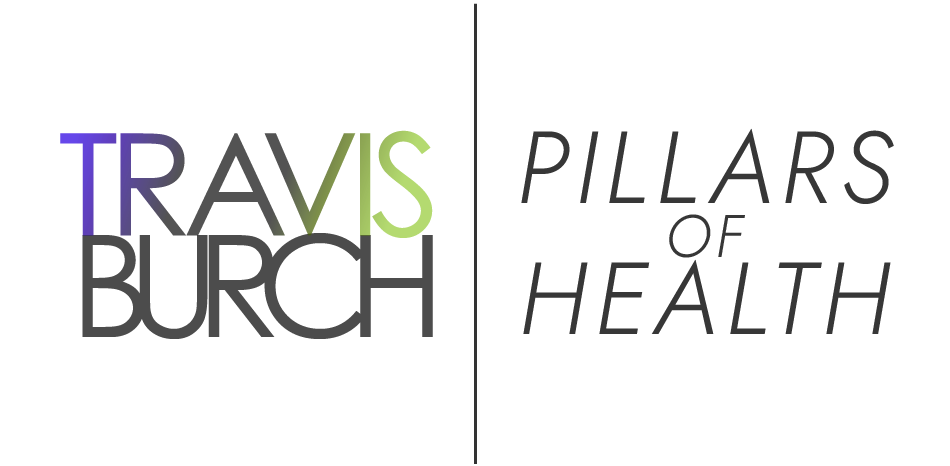 (click to

return

to home page)